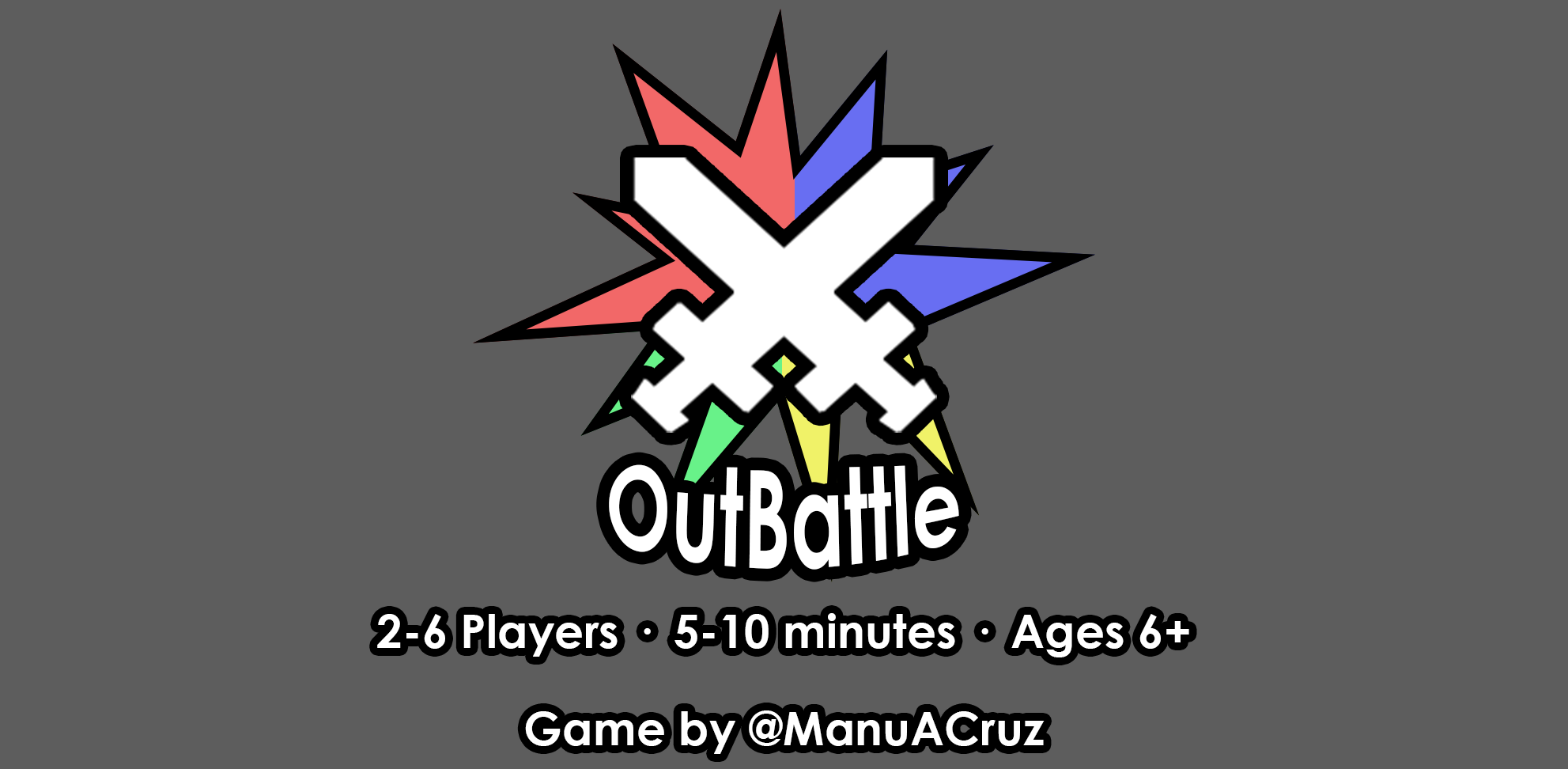 OutBattle
OUTBATTLE is a strategy card game, similar to rock-paper-scissors, but adding cards and new variables. The game is played by turns where each player must show one of their cards at the same time.
All the cards are identical. The front of the card is divided in four sections with an identifying color and symbol. Each turn players must show one of their cards at the same time, turning the card around to put the desired action upwards. All actions have advantages and disadvantages, and you must choose carefully how to act each turn.

Depending on your actions you might lose or regain cards as you play. If you run out of cards, you are out of the battle! Last player standing wins the match.
Let me know what you think in the comments, and don't forget to rate the game! :)

OutBattle by Manuel Alejandro Cruz Martínez is licensed under a Creative Commons Attribution-NonCommercial-ShareAlike 4.0 International License.
Based on a work at https://manuacruz.itch.io/outbattle.
Download
Click download now to get access to the following files:
OutBattle - Print & Play - English
2 MB
OutBattle - Print & Play - Español
2 MB