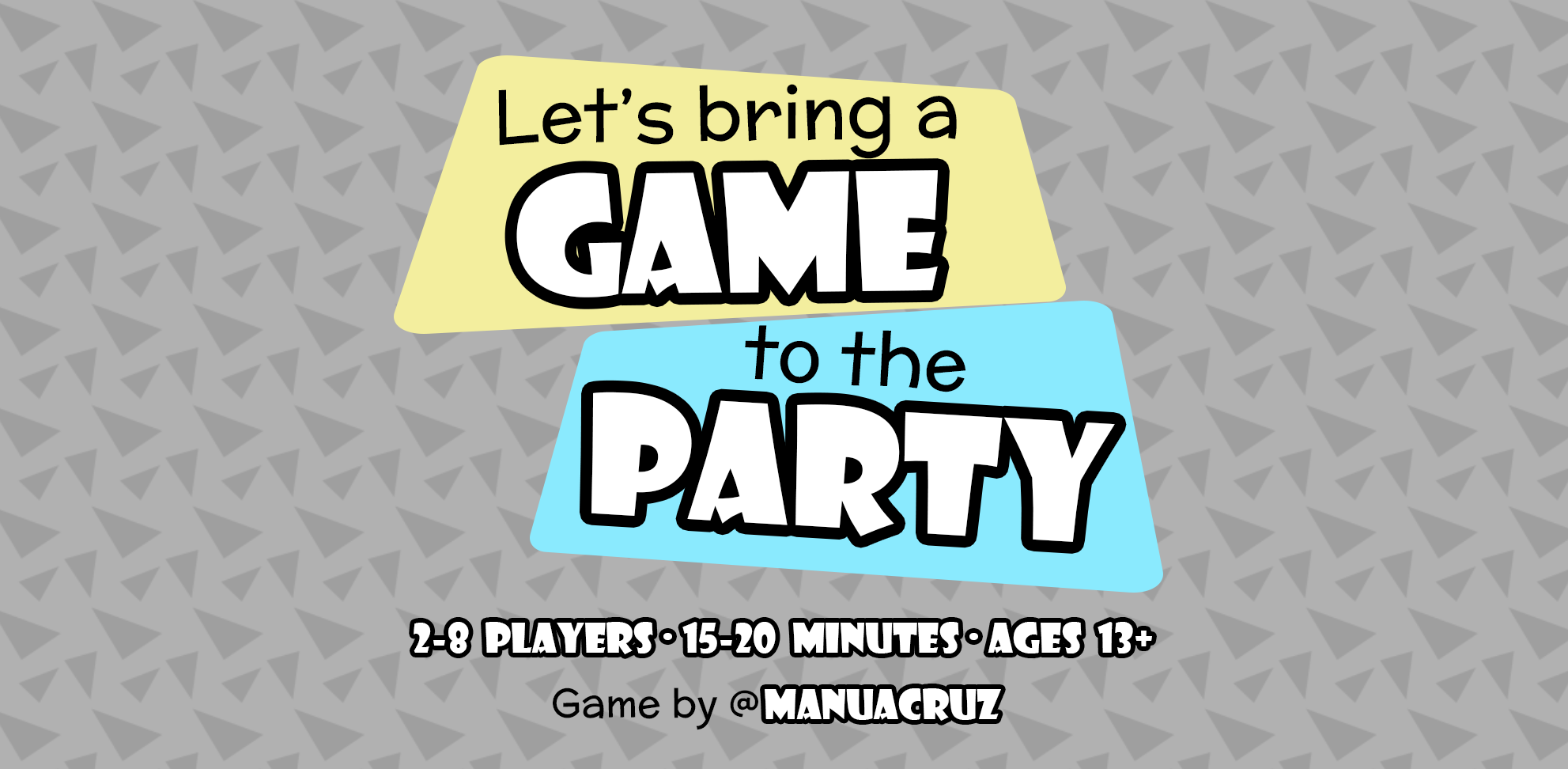 Let's bring a Game to the Party
What would you bring to a trip around the world? Portable stilts or a Viking helmet? In this party game you never know where you will end up or what you will bring!
LET'S BRING A GAME TO THE PARTY is a creative judgement card game, where players must suggest inconvenient companions to unexpected destinations.

The game offers two unique game modes where players must, either vote for the companion to a group trip, or suggest companions to one player who travels alone. The most creative and popular suggestions will win the round.
Let me know what you think in the comments, and don't forget to rate the game! :)

Let's bring a Game to the Party by Manuel Alejandro Cruz Martínez is licensed under a Creative Commons Attribution-NonCommercial-ShareAlike 4.0 International License.
Based on a work at https://manuacruz.itch.io/lets-bring-a-game-to-the-party.
Download
Click download now to get access to the following files:
Lets bring a GAME to the PARTY - Print & Play - English
6 MB